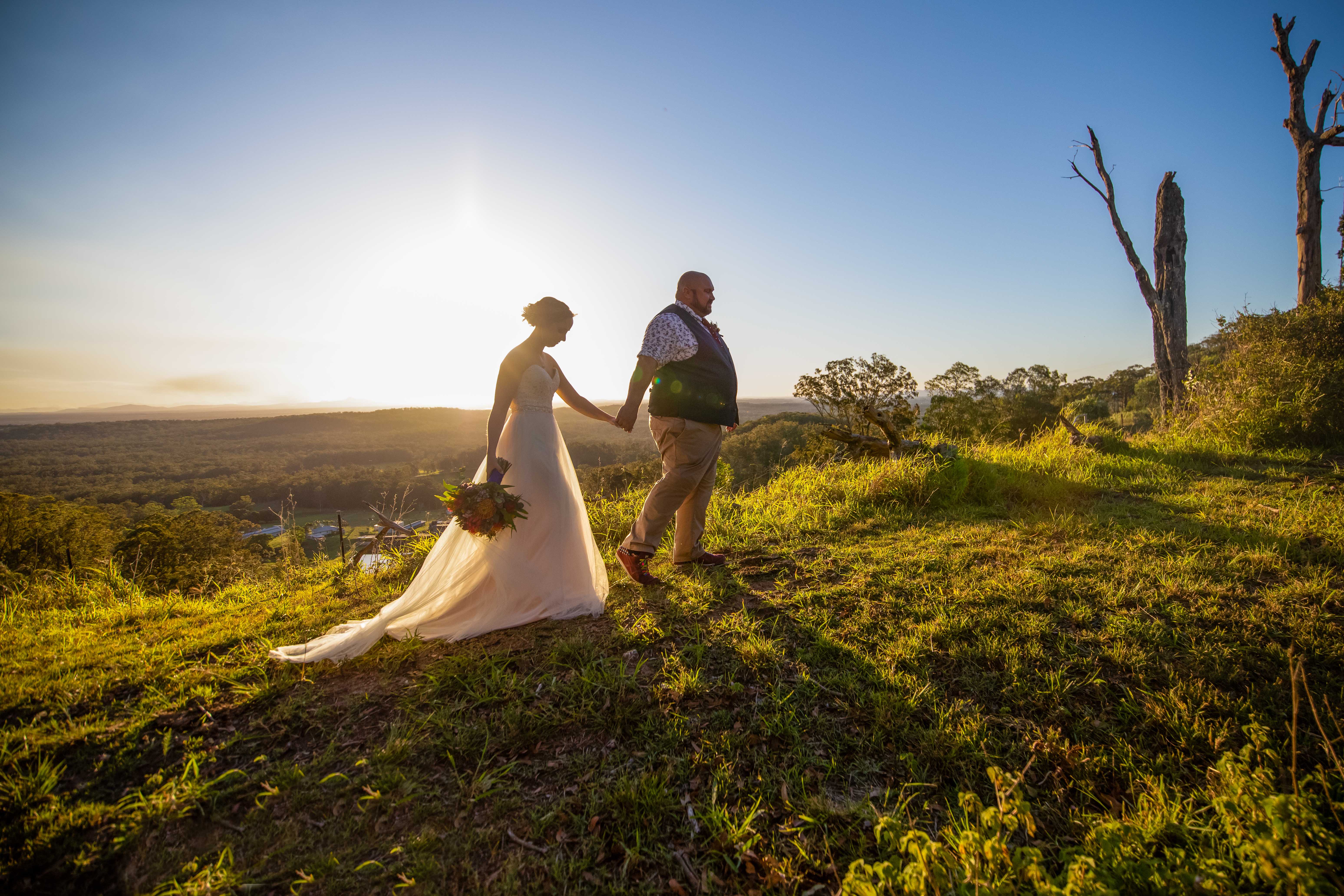 Quinton & Kathryn had an amazing start to their wedding day on the 24th November 2018.  Originally from Western Australia, they decided to "tie the knot" here in sunny Queensland in front of their friends and family.  Bride preparation (for me) was a breeze, not a worry in sight, I mean, who would be worried when your page boy is the best behaved K9 around.  Meanwhile, Sam, my second shooter was at the Ovolo hotel in fortitude valley, one of the coolest hotels in Brisbane, with the Groom, groomsman, and grooms-girl.
After a beautiful and memorable ceremony at Rainforest Gardens in Mt Cotton, we met the alpacas and went up on the mountain to catch the light, and BOY did we ever!  Check out that sunset! What an amazing time we had at one of the most beautiful venues I have been to so far.  The venue has an open reception area where you can enjoy the free air and beautiful views.  After some short speeches the bridal waltz, a short romantic "Chicken dance" was performed by our Bride and Groom and not long after, everyone joined in.
What a beautiful day filled with love and memories, I wish you all the best in the future.
Quinton and Kathryn's slideshow of photos can be viewed here