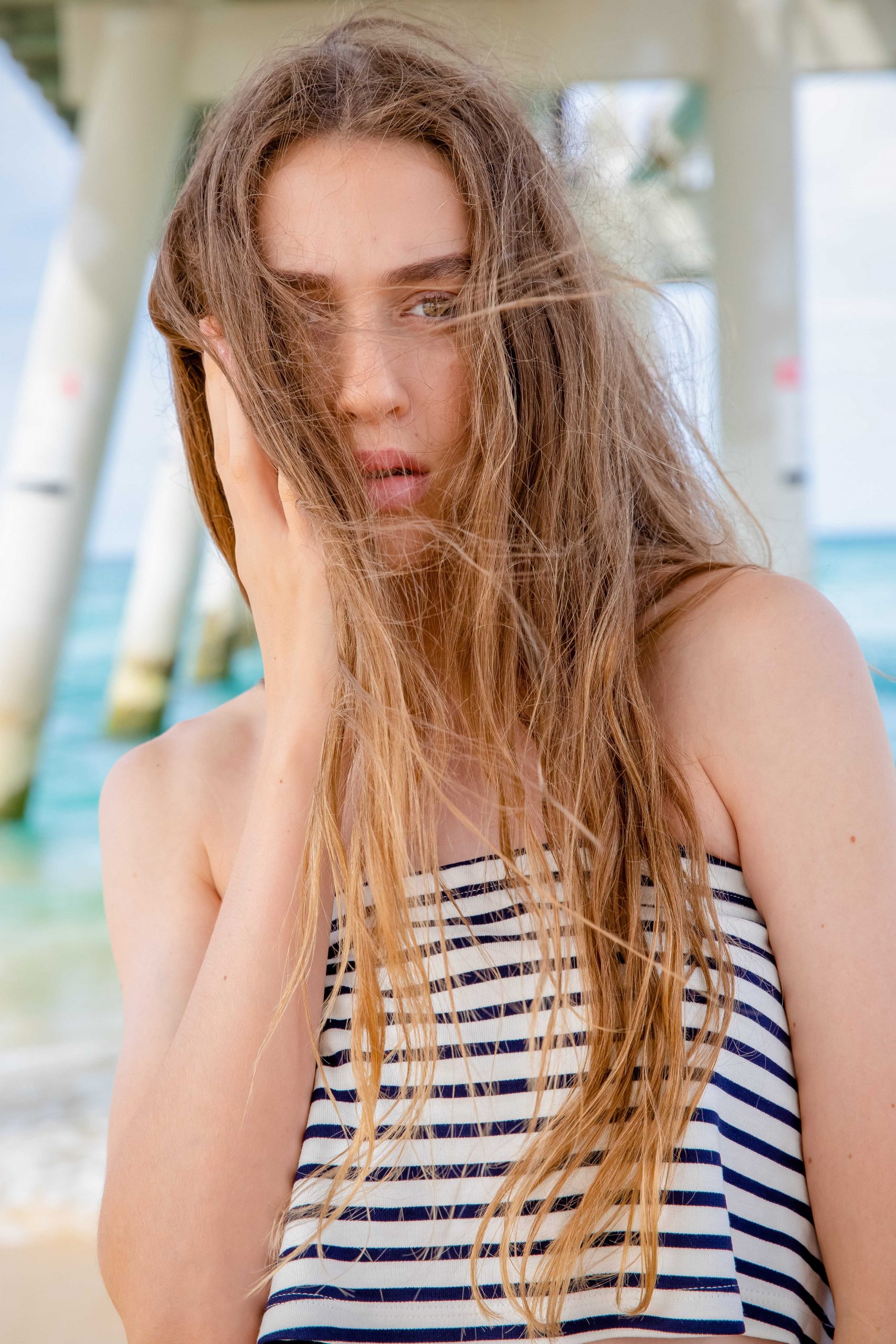 It is my absolute pleasure to announce my work with Kate Connick Clothing this year.
Kate Connick is a model and fashion design entrepreneur based in New York U.S.A, I found her and followed her personal page on instagram quite some time ago and started following her when I began my Fiona K Model Photography, and then she started her clothing line, so I followed that too.
I fell in love with the Jill Dress Named after fashion Icon Jill Connick (Goodacre). It's a beautiful design with the meaning of "connection" with the ties and metal loops at the top of the dress.  I stepped out of my box and contacted Kate directly on instagram and explained that it was a gift for myself for losing 7.5kg.  I also offered to work with her brand sometime as a collaboration with Fiona K Photography Models. With some extra organising, we figured out the exchange and shipping rates from the USA to Australia and Kate sent me my beautiful Jill dress (in stripes) along with a heartfelt letter, the Charlotte Set (named after Kates sister) and the black Jill Dress for my models to wear.  It's amazing how apps like instagram can take Connection to a whole new level.  We all love your designs Kate and can't thank you enough for the opportunities you gave my models and I wouldn't hesitate to do it all again with your new sustainable designs. xo.
Thank you to my amazing Models:
Sophie C  –   Wearing the Charlotte Set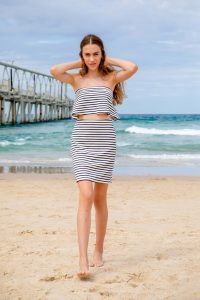 Jasmyn MS –  Que Models Wearing the Black Gill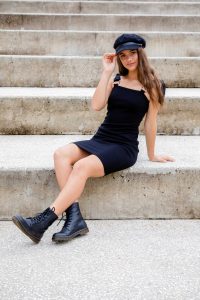 Piper Konias – Wearing my striped Jill Dress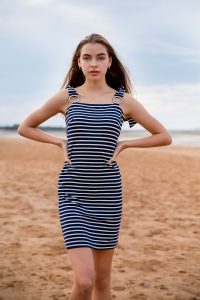 Thank you to the model agencies:
Reelmanagement Models, Que Models, Tamblyn Models.
Regards,
Fiona K  – Just Be You